Extraordinary tours tailored just for you!

Only you can imagine your trip. And only an expert travel designer can make it real.
Food & Wine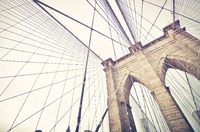 Walking Tours
Custom Itineraries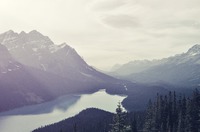 Special Occasions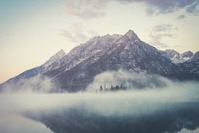 Group Travel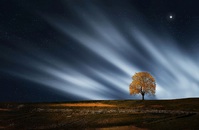 We are local everywhere
With us you'll always feel like a local and not a tourist.
We understand that first and foremost, the luxury is in the experience. ~

We don't take the trips we don't plan.
Get in touch today, and start looking forward to your next vacation.
Private Trips
In 2021 and beyond, a private trip with Iberian Adventures will be the best way to ensure the safety and integrity of your group. Since our beginnings, we've created hundreds of successful custom-designed and private journeys for discerning travelers from around the world. You can relax and enjoy your travel experience in the knowledge that we will apply the strictest and most up-to-date health protection protocols throughout your trip.
Whether you're planning a trip for family, a group of friends, your school or your company, we have the knowledge and expertise to design an itinerary that caters to your every need and exceeds all expectations. We'll create the ultimate journey of a lifetime for you and your travel companions, an adventure you'll never forget!
Our experts have deep local knowledge in over 80 countries to craft experiences that are personal, rewarding, and frankly more fun. Speak to a specialist to create a tour that matches your travel style, your passion, and your pace.

Local insights
Your local professional guides are well connected and have the inside information to make your travel exceptional. It's not just where you go, but how you get there, when to avoid the crowds, and making sure you uncover those hidden gems. These off the beaten track experiences are the hallmark of our private guided travel.
Expertise that works for you

Driven by a passion to explore the extraordinary and pass that information on to you, our award-winning team of more than 100 Destination Experts set us apart. Their wealth of insights, knowledge, and experience helps you earn the highest return from your precious travel investment.
Curated from around the globe
Confidence, reliability, support. Over 300 partners in 80 countries are carefully managed to make sure every travel experience is up to our high standards. High quality is a persistent focus on detail and 24/7 support. It's what sets us apart and consistently ranks us in the elite tier of top tour companies. Relax knowing when you're with Travel Edge, you're in good hands.
Your world, your way
Every tour is custom crafted to best fit your needs. More activity or late morning starts. In depth history or more time for shopping. But the truly magical part of your tour is the ability to make changes on the fly. Each day you can adjust to the weather, the wine, or your own whimsy. That is the real value of private guided travel.
Support you can count on:
AMENITIES & PERKS
INSIDER KNOWLEDGE
EXCLUSIVES & SPECIALS
24/7 SUPPORT & PEACE OF MIND

6
PAÍSES
AN AUTOMOTIVE JOURNEY TO DISCOVER ALL THAT PORTUGAL HAS TO DELIGHT THE VINTAGE CAR ENTHUSIAST.
This small, invitation only, 10 day private tour starts in Porto, winds it's way East through the Duoro Valley, before heading South in Alentejo, then West towards the Atlantic,
finishing in Lisbon.
Working with our Portuguese clients, we aim to showcase to a group of their close friends the best food, accommodation and scenery their home country has to offer.
---
149
VOLUNTÁRIOS
Traveling well begins with a conversation. Our travel designers take the time to get to know you in order to deliver bespoke experiences carefully tailored to you. Their connections will get you beyond-the-velvet-rope experiences and peace of mind should the unexpected happen

3 549
The trip for you is custom built, not off the shelf, unique to you.
Our expert travel designers carefully design made-to-order trips complete with off-the-menu perks and an unparalleled level of customization. So if you're hungry for a kind of travel that's more you, the first stop is a person who hears you

18
PROJECTOS CONCLUÍDOS
So don't just go on a trip.
Go on your trip, with Simply b
COMO AJUDAMOS
Projectos
The first stop on your itinerary is here, the home of custom-crafted private guided travel. We create the experience that changes your life.
Corporate & Events
Your journey begins long before you clear security and it won't end until well after you're back in the office. We focus on the details so you can focus on what matters.

E AGORA?
Apoie a nossa missão